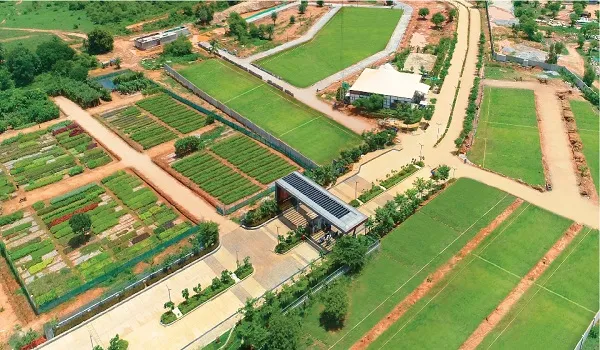 Gated Community Plots are developed by builders/developers with multiple plots with sizes ranging generally from
30*40 Sqft
340*60 Sqft
360*80 Sqft
Read more about the Plots: Purva Tivoli Hills.
With common areas for recreation, and Leisure.
As per the news minute data, Many Youngsters and Middle age People are interested to buy Properties knowing the real estate values are dipped due to the pandemic. And some learnt from Pandemic life is risky and not too easy, so investing on Risk- free Plots/Apartments.
In Bangalore, you all must be knowing the city is loaded with many gated Community Projects across City. These Community plots are preferred by most of us for its
Best Investments: These Properties are the best savings as the land value always increases. It's our hard-earned money thus requires more and safe returns !!
Decongested Road connectivity: Roads like Outer Ring Road, Nice Road makes easily Connects us to most places of the city.
Well maintained: The Plots in the community are well maintained and low in maintenance too and thus our process of maintaining is not required.
Approval from Government Bodies: These plots comes with Approval from respective BDA, BBMP/BMRDA which are the government's regulatory bodies.On top of all these
RERA Approved Plots are the best to buy Projects
Enhanced Safety and Security: The Developers are coming up with Superior Visitor management Software, CCTV surveillance, Professional Guards.
Preferred Facing and Customizable: You would wish to have an East facing bungalow or North all four directions could be bought of our choice and we can customize the rooms and entire plan as per our Taste.
Trust Worthy Developers: There are renowned and Pioneer Developers in the business which adds credibility to the property
Change In Lifestyle: If you are placed in an environment surrounded with
Maximum open space with Greenery
Amphitheatre
Swimming Pool
Jogging/Walking Track
Gigantic Clubhouse
Kids Play area
You would exploit the resources to the fullest and hence Quality living is smoothly achievable.
NEW LAUNCH
These projects are recently launched and open for Advanced Booking. The Infrastructure, Approvals and Plan are almost done and awaiting for the Construction or Layout to kick Start.
Sometimes, You come across a Project Portfolio through your friend where the Layout or construction has not yet started but bookings are open. This early bird booking helps us in choosing the best plot of our choice say a corner Plot or a perfect size Plot/ Flat as per our requirement.
PRE-LAUNCH
Pre-Launch is the phase where the site is just open for selling, and the approvals are yet to be processed. Though these are risky in one way the plots booked at this point would be cheaper compared to After Approval Rates. Developers use this strategy to market and hike the rate of their Property.
Purvankara biggest plotted development in 2021
You all must be familiar with the Grand Brand Name- Purvankara.
Purvankara is one of the top listed Real-estate company based in Bengaluru. This group is involved in several types of Portfolios with fine Quality, one among them is Plot Development.
I would love to take you through their biggest plot developed in 2021 at Devanahalli, this project has really really got unbelievable amenities.
Acres
Plots
800+
Pre-Launch
Not yet
Completion
3 years from the Launch date
The Purvankara project always delivers Quality work with stunning additional features. This time too they have evolved with world-class features.
Grand Entrance
Pedestrian Pathway
2.4 hectares of forest experience using the Japanese Miyawaki Technique in collaboration with Afforest
Amphitheatre
Huge Clubhouse
Type1
Type2
30*50
Type3
40*60
Completion
3 years from the Launch date
As you all know Devanhalli is in the north Bangalore wing and with
Decongested Road Connectivity with 6 Lane Bellary Road,
with close proximity to Hebbal and Yelahanka.
The area is populated with many Tech Parks like Shell, Ecopolis
International and CBSE Schools
Well Equipped Hospitals
Many Upcoming Infrastructure Development projects like
Devanahalli Business Park
Science Park
Aerospace Park
Planetarium
This abundant infrastructure and Resources at Devanhalli, alongside a Property from a Reputed Developer like Purvankara, is going to make your life blissful.