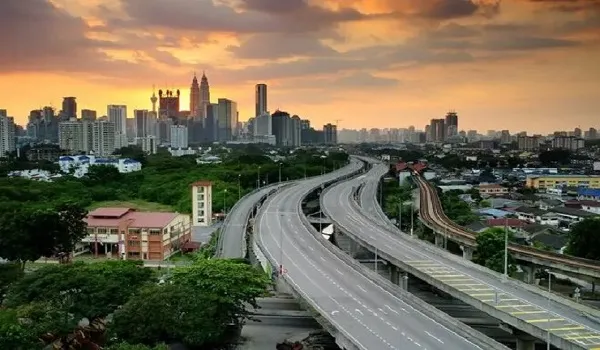 As Philosophers say, the Best Investment on Earth is on Earth.
Residential Plots are the piece of land bought for Investment or Living Purpose. The Owned plots are Cherished till one's Lifetime.
Owning a piece of land is always everyone's dream/Aspiration. Mainly when comes to Residential Plot in Bengaluru would be more thrilling and exciting of its well known Weather, climate, water and Lifestyle.
Read more about the Plots: Purva Tivoli Hills
Bengaluru is a place with many developed plots in areas like
Indira Nagar
Whitefield
Attibele
KanakaPura Road
Devanahalli
Yelahanka
Why North Bangalore a Hotbed in Real Estate
If you are a person looking for a bright future with relaxed calm retired life from the Urban Chaos with your loved ones…...North Bangalore is the best choice to invest in a Plot.
North Bangalore is the NEW HUB,( not so new as today, it's been well and fast developed in the past 5-10 years) with Outstanding Infrastructure that super connects with major IT hubs, Best CBSE and International School, Hospitals, Airport, Decathalon, and Namma Metro. The Area is already developed by many Reputed Projects. In addition to we have a wide range of areas/locality the Plots been developed in North Bangalore like
Devanhalli Town
Hennur
Bagalur
Byrathi
Doddaballapura
Horamavu
On a lighter note, if you have a love for farming/Gardening, buying plots should be a great option for you.
IT HUBS

Embassy Manyata Business Park
Manyata Tech Park
Kirloskar Business Park
Upcoming Tech Parks

Schools

Airforce School
Presidency School
North Hills International Schools

Hospitals

MS Ramaiah Memorial Hospital
Columbia Asia Hospital

Comfort of Commute
Tumkur Road/Outer Ring Road makes Commuting easy Namma Bengaluru
Roads
6 Lane Bellary Road
Are you aware of this??
The Karnataka Government has Proposed the biggest Township project spread to about 2,000acres at Jigani with dedicated 100acres for
Schools
Multiple Parks
Supermarket
Temples
This Township would be regulated under Karnataka Housing Board (KHB) Township.
GATED COMMUNITIES ADVANTAGES
Safety and Security: This is the first and foremost pointer we look for in all aspects. So Gated Community makes it more secure and troubles free for its residents with
24/7 CCTV surveillance
Security Guards
Smart Security automated Machines
If you are a person who is keen on Safety factors, Gated Community is the primary Option.
Comfort Living: A gated Community is well Planned and developed, so the infrastructure and Amenities would be excellent right from
Schools
Super Markets
Shopping Outlets
Indoor Restaurants
Swimming Pool
Massive Clubhouse
Badminton Court
Gymnasium
Barbeque Counter
Open space with Greenery
Affordable: We all know Plots are cheaper compared to built houses/Cottages. On the other hand, living in Gated Community further helps in reducing our comfort bills, say if we want to use a Swimming Pool or Clubhouse from a Third Party the expense would be huge. Whereas here in the Gated System, it comes in a reasonable budget.
Socializing: Most of the people in Bangalore come from different parts/places of India for their Employment, Education, Business. We all look for an Emotional or friendly connection. The events conducted in the Gated Premises brings the residents close to each other.
Best Investment: The plot investment will give you good returns.As mentioned Earlier.
The Best Investment on Earth is on Earth
Ready to Construct: Once you buy/ register the plot in your name you are all set for construction and could cut down on rental Payments.