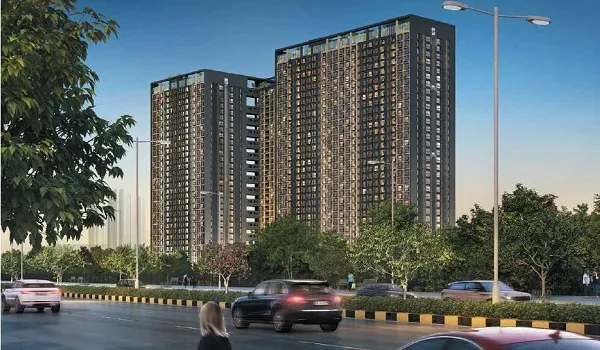 North Bangalore could be located in the northern part of the city. But it's holding the central functionality of the garden city. It's the foremost locality in Bangalore.
As everyone knows Bangalore city is known for its utmost development. Bangalore plays a vital role in the country's GDP. North Bangalore contributes to the city's GDP and overall economical growth.
We know quite from sometime people outside India(NRI), and people from other states invest in Bangalore for many good reasons. North Bangalore is a well-developed area and still developing with world-class infrastructure and facilities.
Read more about the Plots: Purva Tivoli Hills
WHY NORTH BANGALORE
You might think complete Bangalore city is charged with good industrial and residential areas. But why North Bangalore. What is more eccentric
With no delay, let's pop into that.
Quick Accessibility: Wherever we buy we want the place to be best at its commuting. This place gives good connectivity across all parts of the city. The city access is at a considerable distance. Areas like
Brigade Road
MG Road
Malleshwaram
Koramangala
Jayanagar
Electronic City
Rajajinagar
Indiranagar
Could be reached easily. In addition to this, there are many upcoming projects that would connect extreme parts of the city such as
at a tolerable time limit.
Incomparable Development Projects: North Bangalore is the point of attraction to many sectors like
Government sectors
IT
Hospitality
Educational Institutes
Real estate
There are many world-class proposed projects such as
Devanahalli park
Aerospace park
Special economic zones(SEZ)
Aerotropolis-Airport City
Bangalore turf club
And much more.
These upcoming projects will give a new look to North Banglore. It doesn't stop just with the look, the value is going to increase remarkably.
Employment Gateway: The presence of many IT parks, IT companies, Fortune 500 companies, manufacturing companies, schools, hospitals, educational institutes, restaurants, malls, shopping hubs, generates enormous job opportunities.
Business Oppuritinties: North Bangalore is a pool of different sectors. Thus you can think of any businesses in this locality.
Exceptional Infrastructure: The infrastructure of North Bangalore is outstanding with its
Major IT parks
IT companies
Best schools in the city
Well equipped health care system
Shopping hubs
Environmental parks
Recreational parks
Namma Metro
Many nearest Railway station
Access to Bangalore international airport
Affordability: Though North Bangalore is the hotbed in Bangalore's real estate market. The surprising factor is its pricing. North Banglaore welcomes investors with its favourable prices.
You can find properties ranging from 35lakhs to 1.5crores.
Do you believe in the topmost metro city in the county you get such reasonable rates? Not possible in any other metros of the country.
Good Returns: North Banglaore is the most preferred area in Bangalore's real estate. In spite of high demands rates are low, and there are good chances of rental and resale.
After the execution of proposed development projects North Bangalore real estate market will be skyrocketing.
If you are investing for long term investment, this is the best place for its best returns.
Quick Access to the third busiest airport: This is a solitary feature of North Bangalore. We all think to invest in the best part of the city. This is such a suitable place for investment for its good connectivity with Kempegowda international airport. The third busiest airport in India.
Entertainment Zones: We all want to have a fun-filled life. Amid our urban chaos, the place is surrounded by many entertainment spots of the city such as Lalbagh Park, Planetarium, and Orion Mall.
Adequate Educational Institutes: As Indians, we give foremost importance to Education. When it comes to our lovely kids we do not want any compromise right?? North Bangalore has got sufficient reputed schools, colleges, Business schools, and Universities in the vicinity.
North Banglaore overwhelms us with so much power. North Bangalore is a wave of resources.
The place is worth in all aspects for investments.
Why still Wait??
Do a quality investment in North Bangalore!!